Georgia Lines - Leave Behind
Publish Date

Monday, 23 May 2022, 3:10PM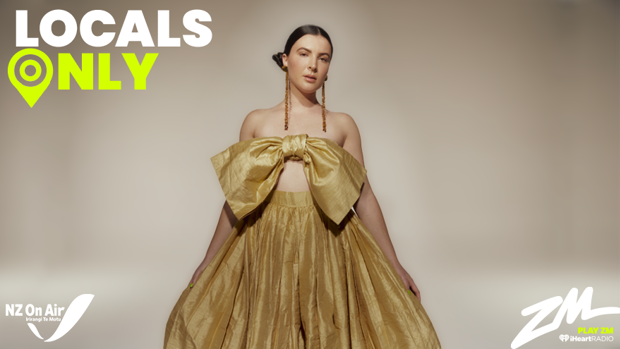 The meaning behind Georgia Lines' new song 'Leave Behind' is not only emotional but relatable and we love it. 
Right from the start of 'Leave Behind' we hear delicate synths, and emotive vocals that eventually blend into soaring strings and cinematic rhythm sections.  
'Leave Behind' follows themes of reflection and grief as Georgia explores the process of experiencing loss, after losing her Poppa. "'Leave Behind' is a song I wrote about losing my Grandfather suddenly two years ago."
"Growing up we spent a lot of time with my Grandparents and I have so many memories of their home and all the things; the ornaments, the crystal glasses, the platters and collections they used to have through their home. When my Poppa passed away, we had to sell and get rid of everything that we couldn't keep, which was a hard part of the grieving process and a huge part of letting him go." 
The music video for "Leave Behind" showcased the themes of self-reflection, grief, loss, sadness, memory, life and death.
Georgia admits how this is 'big stuff' to handle in a music video saying "I'm not afraid of big feelings, and we can turn to minimalist and surrealist artists for guidance - Robert Morris, Robert Smithson, Florence Henri tackle big ideas through their work using real world objects"
To celebrate the release, Georgia Lines is heading out on a solo tour of New Zealand, taking in Hamilton, Dunedin, Christchurch and Tauranga!
Georgia will also perform at a special one-night-only event in Auckland on May 16th with Cassie Henderson and the APO. Held at the Auckland War Memorial Museum, this will be a special and intimate evening showcasing the true vibrancy or Georgia's exquisite vocals. 
Take your Radio, Podcasts and Music with you