Publish Date

Wednesday, 8 February 2017, 9:32AM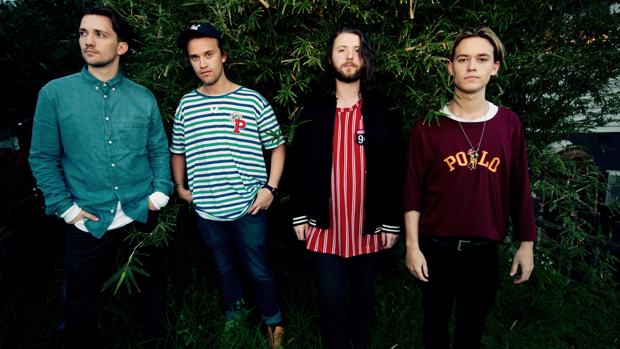 Earlier this month, Auckland-based indie pop outfit Balu Brigada unveiled their catchy-as-heck debut single 'Weekend' along with a brand new music video!
Balu Brigada began in 2014 as a way for frontman Henry Beasley to perform some of the material he had written that didn't really suit the other bands he was playing in at the time. Balu Brigada started off as a three-piece with Henry playing guitar, brother Charles playing drums, and Guy playing bass. Then, when he got old enough to not look really young when they snuck him into bars, their younger brother Pierre joined the band on keys.
When asked about the inspiration behind 'Weekend', Henry shared:
"I wrote weekend a few years ago about a friend of mine who had a bit of a surprise pregnancy scenario. I was only 15 at the time, but she kind of confided in me because she was in a really stressful situation where she had to move out of where she was living and figure out how she was going to make it all work. Being so young, I felt a bit useless/helpless at the time and I didn't really know what I could do to help, so 'Weekend' is kind of me reflecting on that, and fantasising about her living with me for a while, away from the all the issues that she was surrounded by."
Connect with Balu Brigada online:
Take your Radio, Podcasts and Music with you