Balu Brigada - Could You Not
Publish Date

Tuesday, 9 May 2017, 4:46PM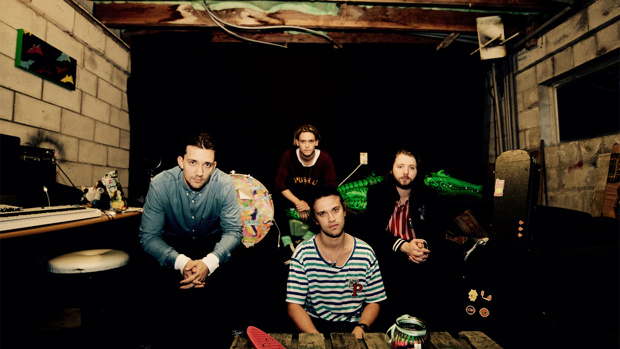 Balu Brigada began in 2014 as a way for frontman Henry Beasley to perform some of the material he had written that didn't really suit the other bands he was playing in at the time.
They started off as a three-piece with Henry playing guitar, brother Charles playing drums, and Guy playing bass. Then, when he got old enough to not look really young when they snuck him into bars, their younger brother Pierre joined the band on keys.
Now, they're really close to finishing up their first EP, and their latest single 'Could You Not' is something they've had on their live set for a while: 

"We've been playing 'Could You Not' as part of our live set for a while now so I've heard a few different interpretations of what the lyrics might mean - which is always fun. Our bassist can be a loud dude, so when I first brought the chorus to the band, he asked if it was me telling him to be quieter. 'Could You Not' is actually about 2 close friends of ours that were kind of seeing each other for a while. It was on the down-low for a few weeks and then it started to get a bit messy when she wasn't totally honest with him. She ended up not-so-subtly telling me that she was more keen on seeing him as a friend, and he was in the room next door at the time, so I was very literally like: "Yo, Could You Not Speak So Loud".
Connect with Balu Brigada online:
Take your Radio, Podcasts and Music with you