Publish Date

Wednesday, 1 March 2017, 8:54AM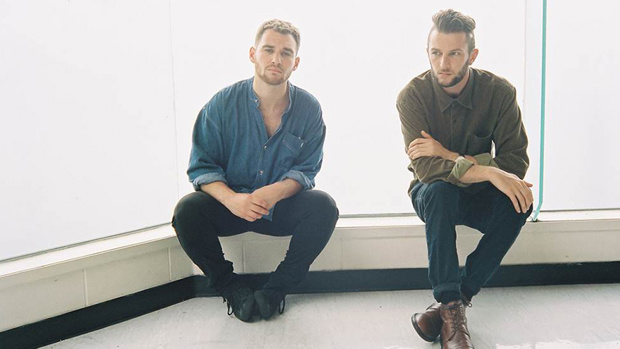 Alae have released their new single 'Things Change' to iTunes and Spotify, along with the accompanying new video.
'Things Change' is the first new track to be revealed since the debut of their 6 song, self-titled EP in November 2016. With the single gaining support and video funding from NZ On Air, this track shows that there is more than meets the ear to this Auckland based two piece, who are best known for their stripped back and spacious acoustic style. While showcasing alae's evolving pop sensibilities and full band song arrangements, the track maintains alae's signature emotive content and heartfelt delivery at its core. Vocalist Alex Farrell-Davey explains the story behind the track; "Things Change is a song that revolves around monotonous, melancholy that surrounds the build-up to a break up. The crux of the piece being learn, don't wallow. "
The Commotion directed clip for 'Things Change', takes the viewer on a desperate chase from underwater to land and back again. Conceptualized over a few beers and shot at Auckland's iconic Point Erin Baths, the clip quickly took shape over the course of a week. Alex says, "Allister and I have been really curious to see what might be involved with shooting a video underwater for some time now, and this track felt like the perfect opportunity to give it a go. It also gave Allister the opportunity to vent any frustration he's ever felt at me through some one or two key scenes. We are really stoked with the way the video has turned out."
The release of Things Change adds to an already exciting start to 2017 for Auckland based Alex Farrell-Davey and Allister Meffan, who together form alae. Breaking new international ground, their track 'All Gived Up' has been added to Spotify UK's Discover Weekly playlist with over 50,000 streams amassed in the last 2 weeks alone. With a raft of successful summer gigs under their belt, including the captivation of the R&V main stage crowd over New Year's, a slot alongside NZ music legends Don McGlashan and SJD at Auckland's Silo Park and support for Lake Street Dive's sell-out gig at Auckland's Tuning Fork, alae continue to take their music through NZ and beyond.
'Things Change' is available now through iTunes and Spotify.
Take your Radio, Podcasts and Music with you