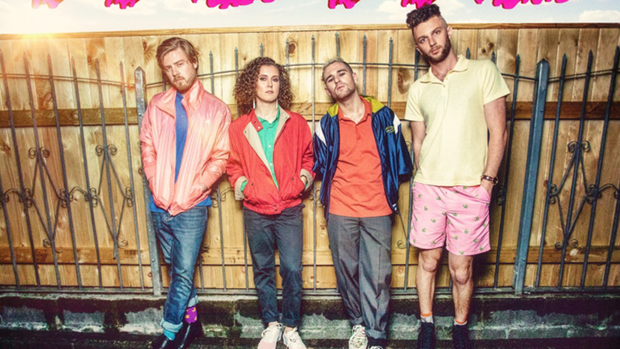 Alae are back and they're bringing the Summer vibes!
Alae are set to heat up this Summer with a slice of pop perfection via their new single: 'Summer Thing.' The second release is from their forthcoming five-track EP coming out in June. 
Bottling sunshine into 3 minutes of top-down, head-nodding, sun-kissed euphoria, this song will have you bopping along immediately.
'Summer Thing' plays with the idea of a love match so perfect, it feels as good as Summer.  Taking that thought and running in a different direction is award-winning directing-duo 'Vision Thing' who again partner with Alae to create the single's accompanying video: "This song is so catchy we're pretty sure it's going make even Goths want to dance on the beach. 
So that's the idea we pitched to the band: a male goth trying to win over a female goth with a sick song and some slick moves.  We're really proud of this video. These guys are amazing to work with. They're as chill and trusting as they are talented. Pretty sure they're going to be kings of the world in the not too distant future." 
Find Alae on socials:  Instagram   Facebook
Take your Radio, Podcasts and Music with you