Abby Wolfe - Lonely In Company
Publish Date

Thursday, 10 May 2018, 2:07PM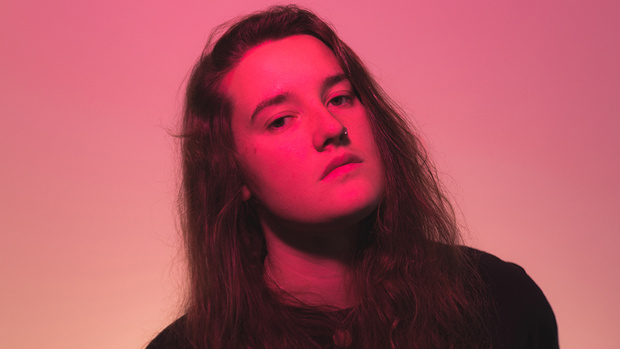 Born and bred in Dunedin, with a musician father, Abby grew up surrounded with music - the first of the aforementioned defining moments coming at the age of 11 when her Intermediate School band members said her sub-par keyboard playing skills were no longer needed but that they needed a singer. "I thought, 'God no! I'd rather poke myself in the eyes than sing'," she laughs. But never afraid of a challenge, she picked up the mic and to everyone's surprise - mostly hers - she could sing!
Fast forward a few years to Abby's next 'light bulb' moment when she taught herself to play the guitar and discovered the cathartic power of songwriting. "I had a turbulent relationship with my dad growing up, so one night I sat down and a song poured out of me in 20 minutes. I sat there a teary mess and it really hit home how powerful writing can be"
Then came the young singer's move to Auckland and a fortuitous moment in the form of a last minute invite to fill a space at APRA's SongHubs programme at Roundhead Studios.
"Someone got sick, so I got a call to come in and fill the spot for a day," Abby explains.
An initiative that pairs emerging Kiwi artists with renowned songwriters and producers, SongHubs was a significant turning point for Abby. She got to meet with acclaimed Grammy-winning songwriter Emily Warren and met two of New Zealand's top producers Josh Fountain and Djeisan Suskov. The trio have now spent countless hours in the studio, fine-tuning Abby's sound, placing her firmly in the pop realm.
On November 3, 2017, Abby stepped out of the shadows with her official debut single 'Breakdown'. The ultimate break-up ballad, it's an epic tune laden with heartfelt emotion, packing a powerful sonic punch and showcasing not only the strength of Abby's voice but the strength of her songwriting abilities. And so, Abby Wolfe reaches yet another defining moment in her journey.
Now, after featuring on Chores biggest selling single Surrender, Abby returns with up-tempo anthem Lonely In Company which vividly illustrates the struggles of a lonely relationship, which has broken 50,000 plays in just one week.
Take your Radio, Podcasts and Music with you